| | |
| --- | --- |
| | Cheshire County DX ARC |

AD1T June of 2001 Field Day
Located behind the American Legion on Court St in Keene, NH
Sometime around 6:30pm on Friday night, several of us converged - again - behind the American Legion to begin setting up antennas for the weekend festivities. This site provides us with a very nice pavilion to set up our stuff under. Also in close proximity are several very tall trees which we used to support various antennas. We really didn't have anything special at all this year as far as antennas went, just wires. But they worked, and a lot easier than beams, towers, etc...
Anyway, here are a few shots of the Set-Up crew hard at work: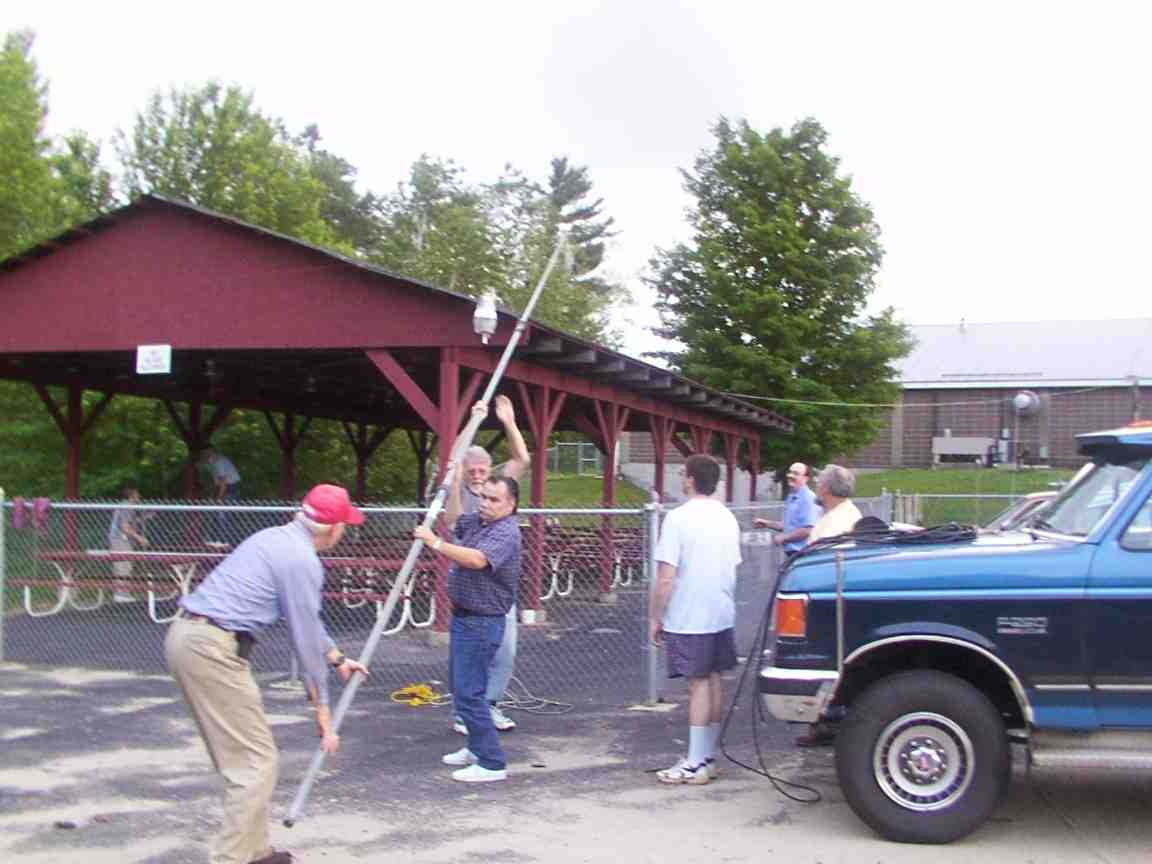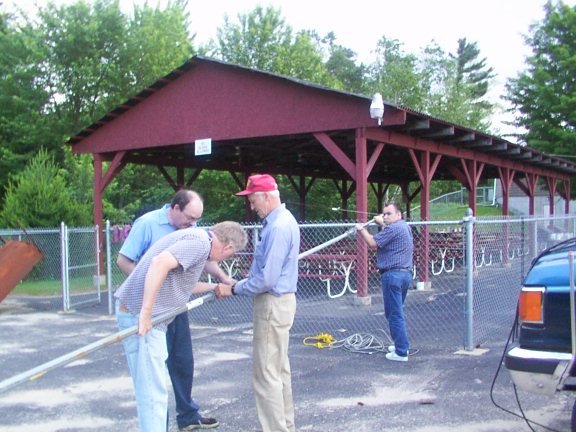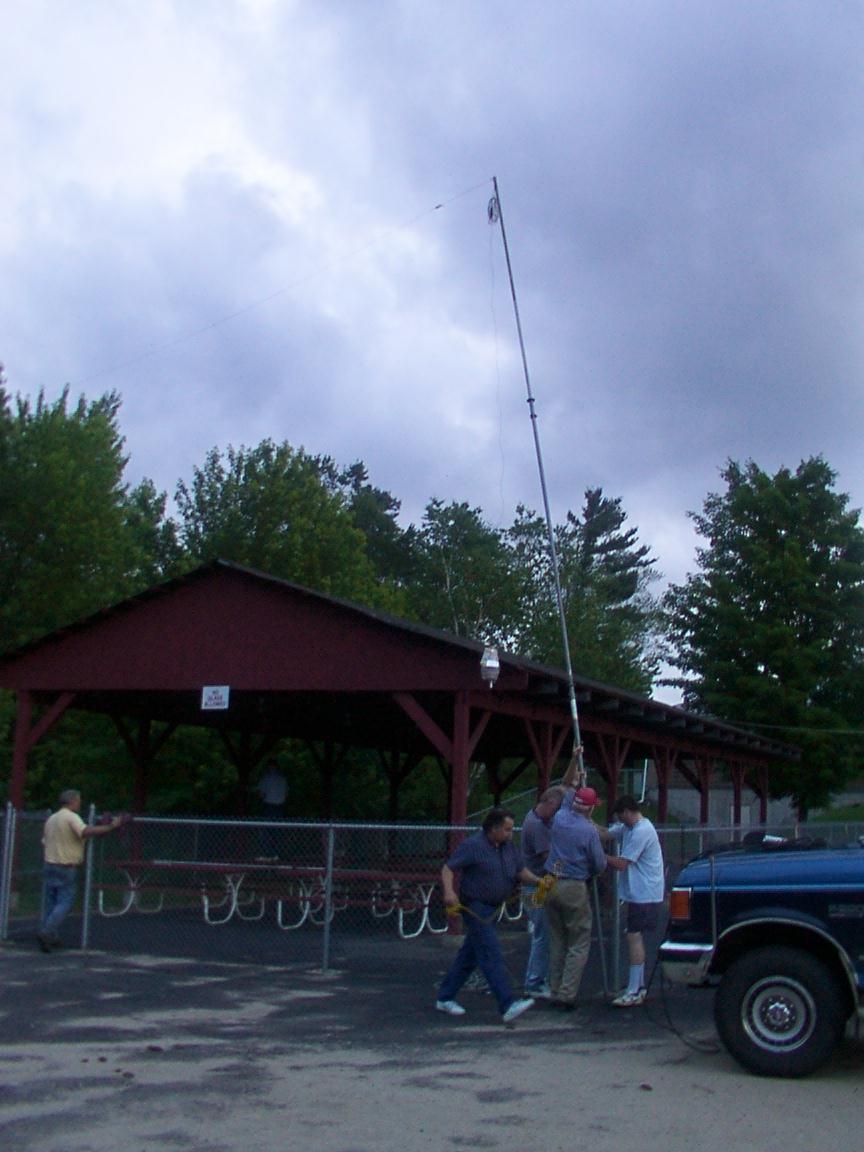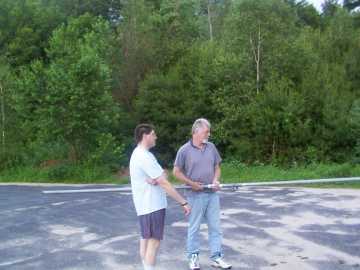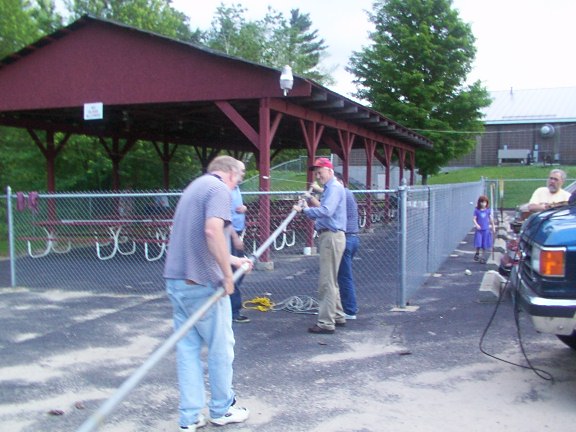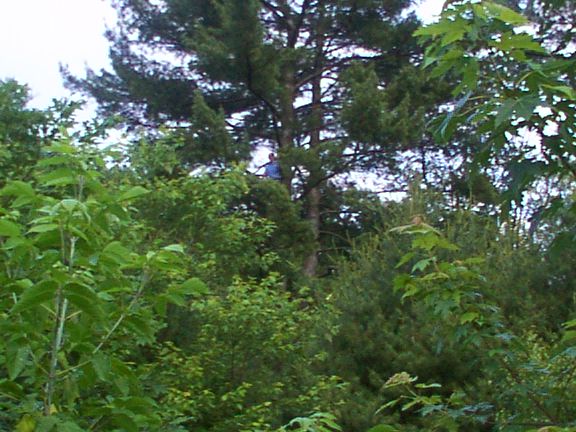 What is that up in that tree anyway?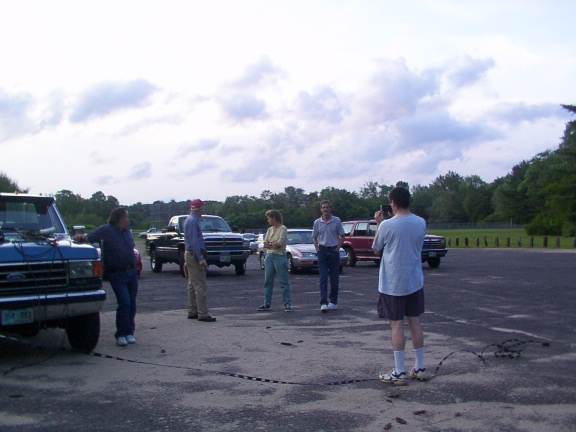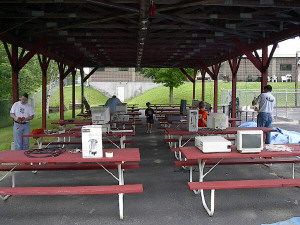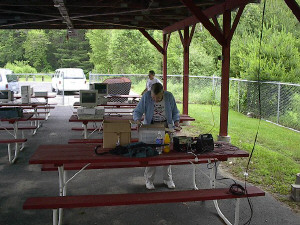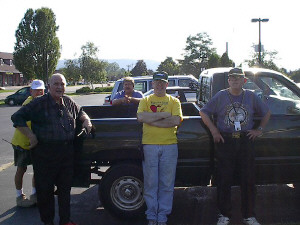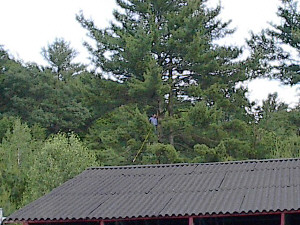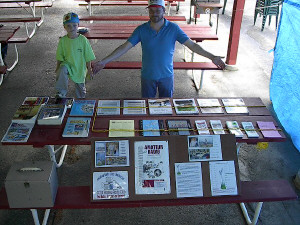 Colin - W1EEK presents his outstanding information display.
Dan - KB1EKA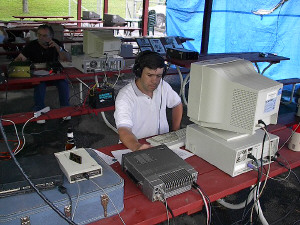 N1KWF - "The Rand Man" shows us how it's done on CW!!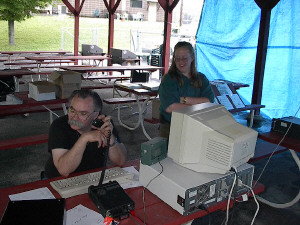 N1NHL - Joe, Listening hard to pull in that weak one. At least that's what I think he's doing...I hope....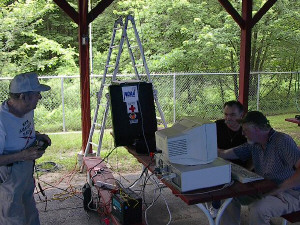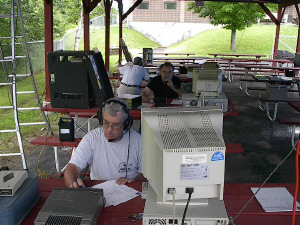 Dale - KB1XU even came out to play with us...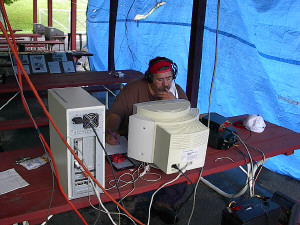 Wayne - KC5WXC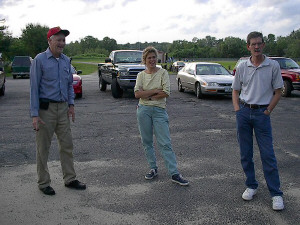 Buzz - WA1NHP, Becky - KA1QFA and Doug - K1ZO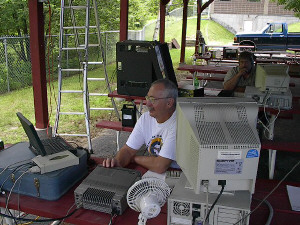 Bruce - KA1TWX, The Clubs "Money Man"...
ARRL FIELD DAY -- 2001


Call: AD1T
Category: Multi Multi
Power: Low Power
Band: All Band
Mode: Mixed Mode
Section: 3A-NH

BAND CW QSO CW QSO PTS SSB QSO SSB QSO PTS


160 0 0 0 0
80 88 352 67 134
80N 0 0 0 0
40 37 148 119 238
40N 0 0 0 0
20 35 140 152 304
15 2 8 36 72
15N 0 0 0 0
10 0 0 41 82
--------------------------------------------

162 + 415 = 577 Total QSO

(648 CW QSO PTS + 830 SSB QSO PTS) + 800 BONUS = 2,278

Operator List: N1NCI,WA1ZYX,WA1YZN,KV1S,W1EEK,N1NWF,N1KWM,N1ZM,N1NHL
KB1CYM,KB1XU,KC5WXC,KB1EKA,N1UB,KB1DVT,KA1TWX

Home | Info | Newsletter | Calendar | Members | Scrapbook | Links | Site News | 146.805 | For Sale

Questions or suggestions about this WebSite should go to the WebMaster

View My Guestbook
Sign My Guestbook


Friday, March 18, 2005 03:02 PM