| | |
| --- | --- |
| | Cheshire County DX ARC |

AD1T June of 2000 Field Day
Located behind the American Legion on Court St in Keene, NH
Sometime around 6:30pm on Friday night, several of us converged - again - behind the American Legion to begin setting up antennas for the weekend festivities. This site provides us with a very nice pavilion to set up our stuff under. Also in close proximity are several very tall trees which we used to support various antennas. We put up 3 wire antennas and a vertical plus 6 and 2 meter beams. We decided earlier on that we weren't going to mess around with a 40 foot tower again, or an HF tri-bander. We've done it, we know we can do it, and if we "really" had to, we could do it again. This is supposed to be fun!!!! However, this year, the beam thing would have really easy, you see, one of gang (Derek - W1WWW) has a brother or brother-in-law or something or other that owns an equipment rental outfit in Keene, so he was able to get the cool lift real cheap for the weekend.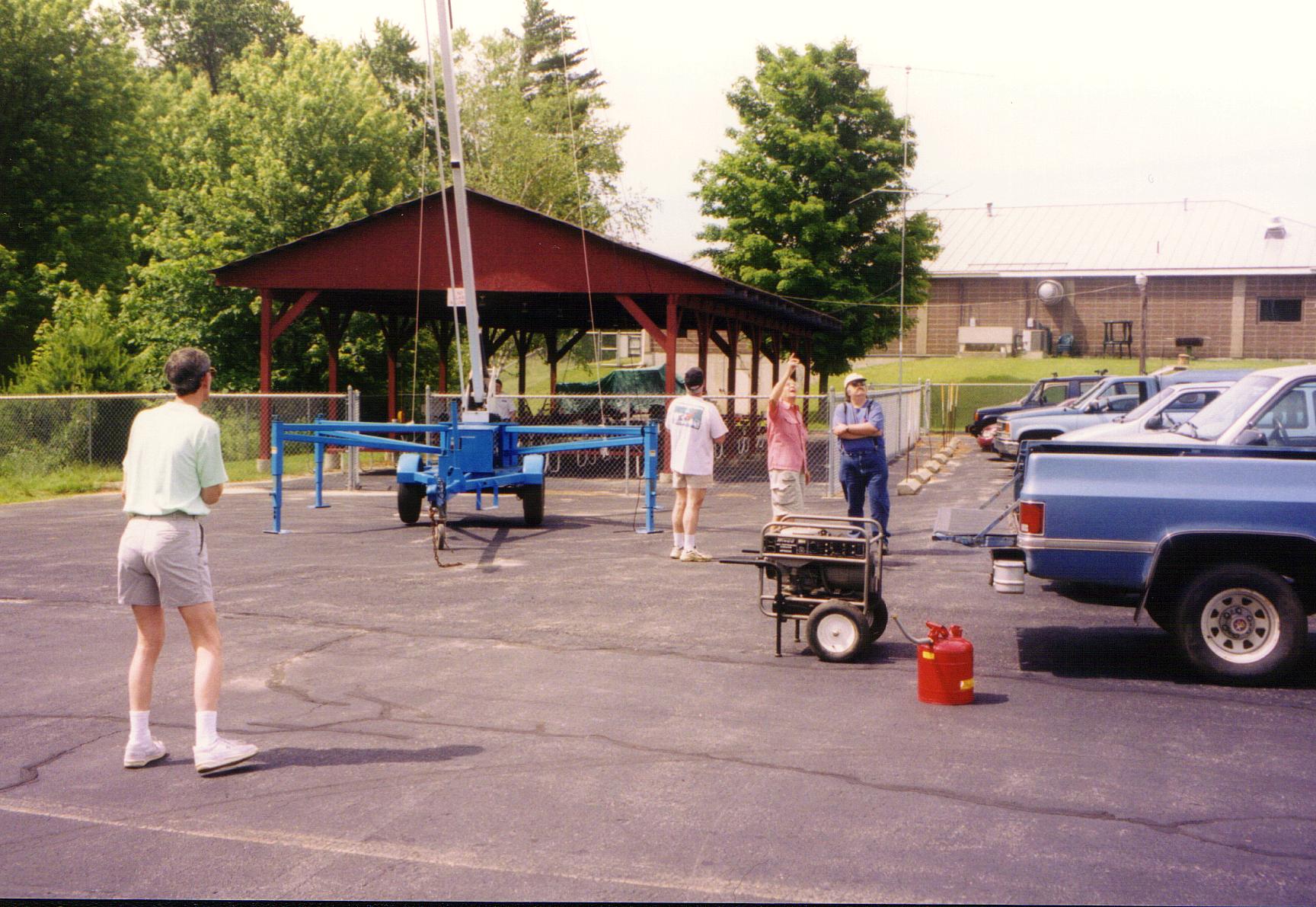 | | |
| --- | --- |
| The above photo shows that cool lift. The HF vertical is mounted on that and one end of the 3 dipoles we used. | Above, is Doug - K1ZedO (L) doing....Umm, Hey Doug, What are you doing? |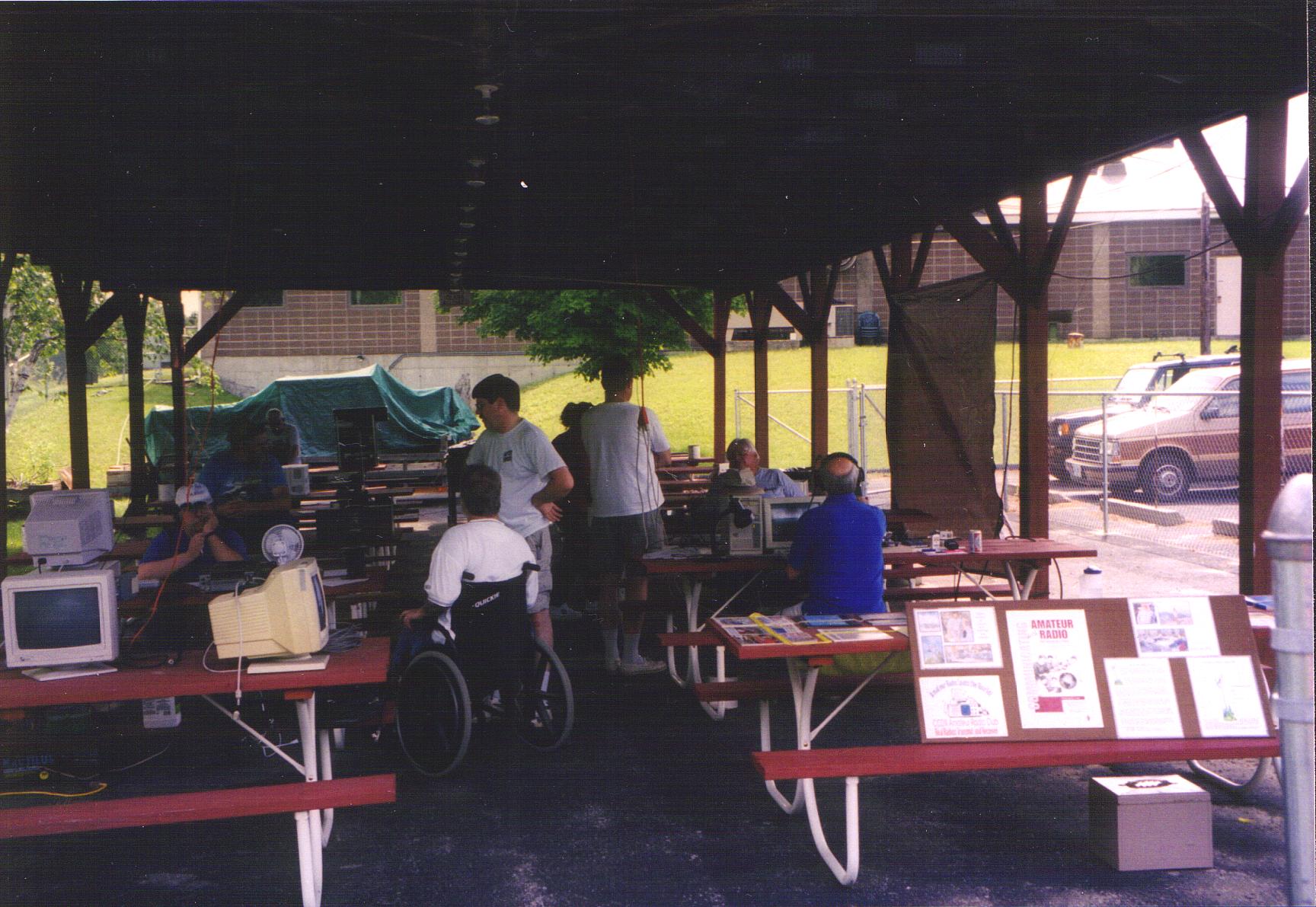 Above shows our public info display while the others are busy making "Q's"
The end results were: 342CW + 811SSB = 1153 Total QSO's
1368 CW QSO PTS + 1622 SSB QSO PTS) + 600 BONUS = 3,590 Total Points.

Home | Info | Newsletter | Calendar | Members | Scrapbook | Links | Site News | 146.805 | For Sale

Questions or suggestions about this WebSite should go to the WebMaster

View My Guestbook
Sign My Guestbook


Friday, March 18, 2005 03:02 PM