| | |
| --- | --- |
| | Cheshire County DX ARC |

Meeting April 2002
The Meeting in April at the Red Cross was pretty well attended. The project of the night was getting some of the members familiar with the club radio and setting it up under emergency conditions. Below, some of the group set up a slinky antenna and prepare the radio to go on the air.
Arnie - N1BAC putting up the slinky HF antenna inside the Red Cross building.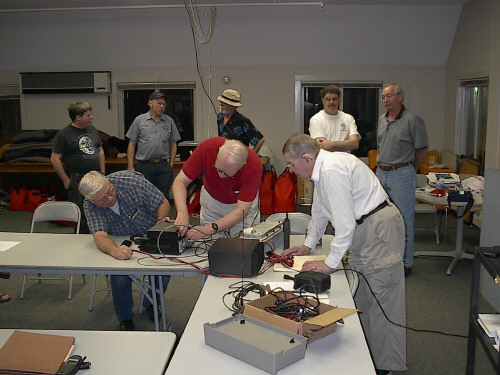 Dan - KB1EKA helps Arnie - N1BAC connect antennas to the club radio as Doc - KV1S helps with the power supply.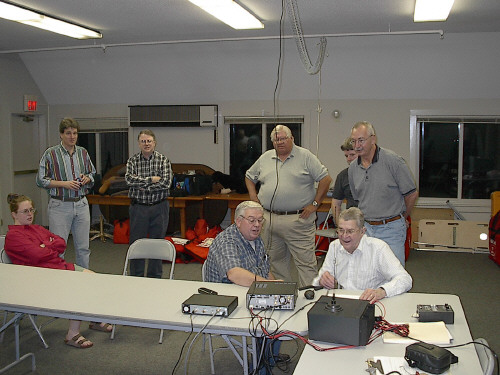 Apparently, it's working. Everyone appears to be amazed!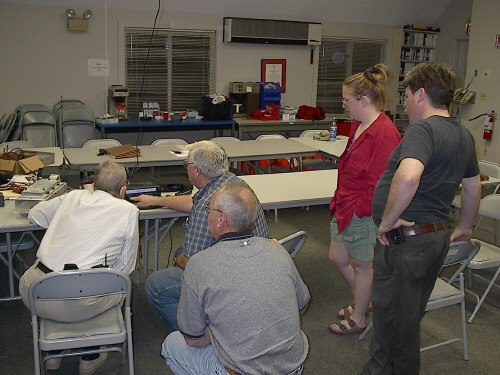 Dan's busy pushing buttons.

Home | Info | Newsletter | Calendar | Members | Scrapbook | Links | Site News | 146.805 | For Sale

Questions or suggestions about this WebSite should go to the WebMaster

View My Guestbook
Sign My Guestbook


Friday, March 18, 2005 03:02 PM