| | |
| --- | --- |
| | Cheshire County DX ARC |

Trip up Hyland Hill
On January 27, 2007 Dale-N1NCI and Joel-WA1ZYX made a trip up Hyland Hill to work on the ailing 146.805 repeater and try to get the 6m 53.73 repeater up and running. It was a little cool - at around 3 degrees, but there wasn't any wind, so that helped. We had to use the Mutual Aid 6-wheeler to get there and that worked great, but it's kind of the "open air" concept so we had to dress plenty warm.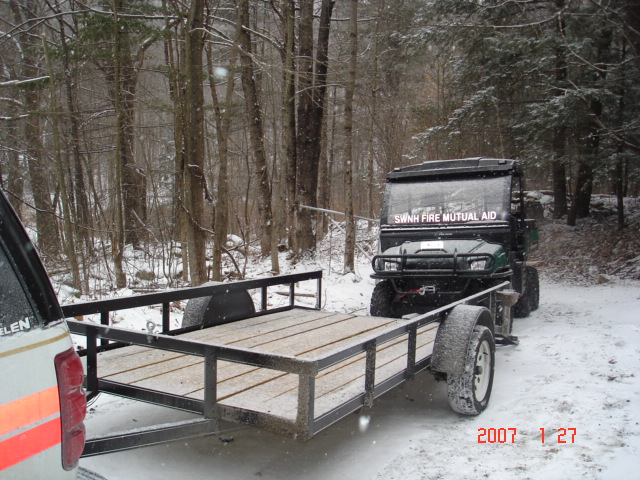 OHRV ready to be loaded for the trip up.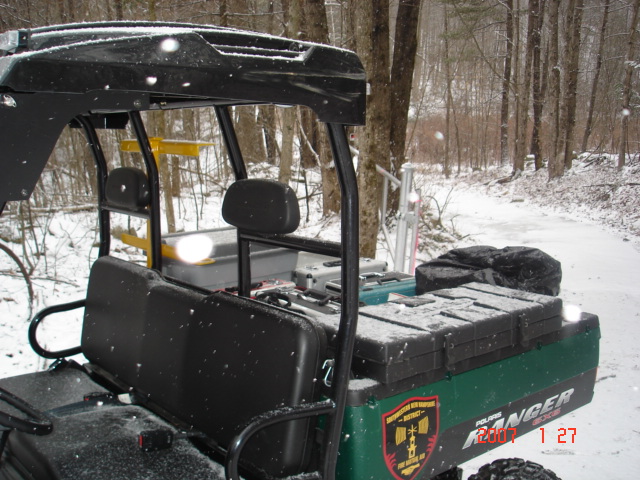 OHRV all loaded ready to go.
Once we got up there we began checking stuff. Got the service monitor warmed up and started to see if we could figure out what had changed and where all the desense was coming from. We had moved stuff around when we installed the new rack a couple weeks prior, but there had been indications of a problem before that. Unfortunately, all of our testing didn't solve a thing. Waveforms on the service monitor were distorted, noise was still getting in. As we moved cables, moved closer to or away from the duplexers, things changed. We decided rather than not get it fixed and have to make yet another trip or more in the dead of winter, we would just simply take the entire system down with us and work on it on the bench. The repeater was pretty much unusable at this point, so it really wasn't going to make any difference if it wasn't there at all.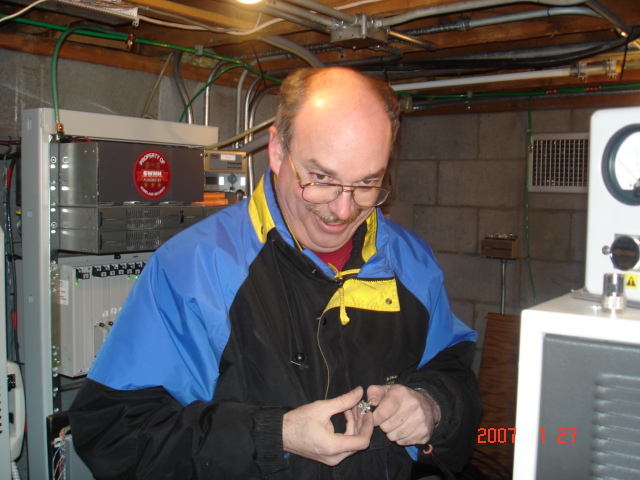 Dale - N1NCI putting an "N" connector on some LMR cable for a new pigtail.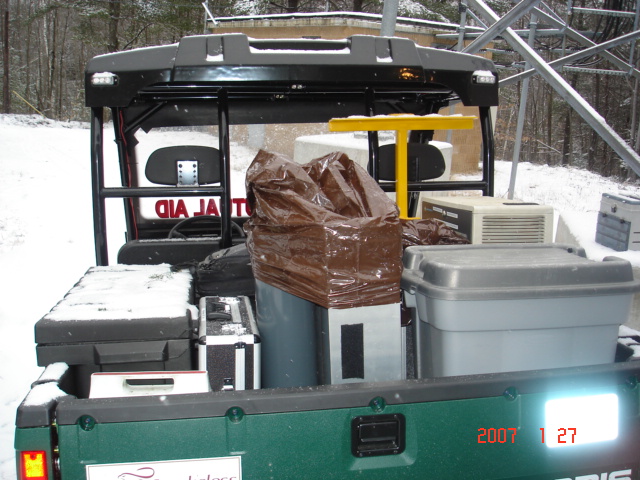 All loaded up ready to head down. MSR2000 cabinet up front behind passenger seat. Duplexers in the center with the garbage bag over them.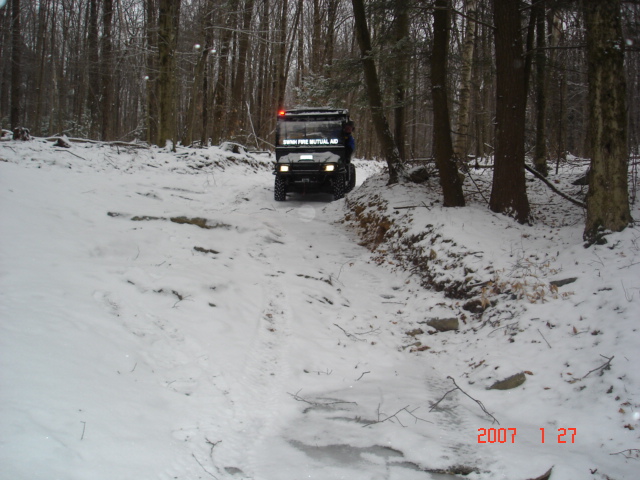 The trip down... All ice! Except for that rock sticking up in the middle there.

Home | Info | Newsletter | Calendar | Members | Scrapbook | Links | Site News | 146.805 | For Sale

Questions or suggestions about this WebSite should go to the WebMaster

View My Guestbook
Sign My Guestbook


Sunday, January 28, 2007